The sitting session in our Silver Cup Baby Plan is Jill's absolute favorite. We love it because there is so much personality, smiles, AND GIGGLES. And it's also the time where you can add a few outfits. One of our favorite places to shop for baby outfits is at Sara Jane Children's Boutique on Abercorn and 37th Street. The shop has so many sweet outfits for babies and even older kids, as well. She carries some of our favorite brands such as Feltman Brothers, Bailey Boys, and Proper Peony.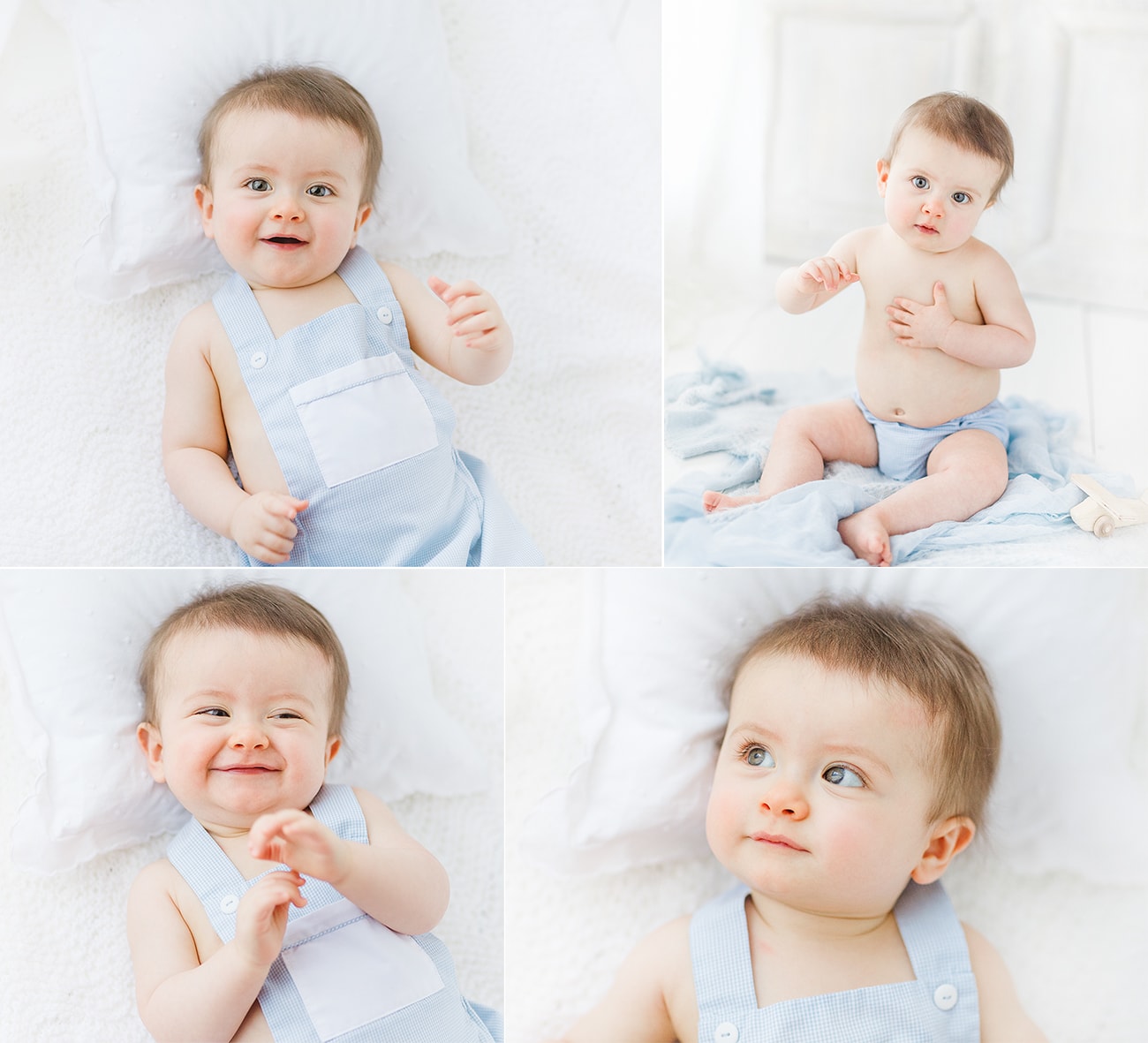 ABOUT THE BABY PHOTOGRAPHERS SAVANNAH GA: Hi! We're Jill and Jillane. We're business partners that happen to be mother and daughter based out of Savannah, Georgia.
Shuman Fine Art Photography began in 1996 when jean on jean on jean for EVERY member of the family was SUPER cool for picture day. We have some pretty neat archives, if we do say so ourselves. Joking aside, through the years we've archived and photographed more than a 1,000 different families and experienced so many of your amazing stories. It is a true honor to be invited into our clients' most momentous moments of their lives.
We love photographing sweet little babies like this one above. We would love to begin planning your Savannah baby photography session in our Rincon, GA studio or a Savannah location. To see more of our baby photography work and to learn about our baby plan, The Silver Cup, click here.
Savannah Baby Photographers, Shuman Fine Art Photography, specializes in baby photography in Savannah, GA. We also specialize in maternity, newborn, senior, and family photography in the Savannah area, including downtown Savannah, Tybee Island, Bluffton, Statesboro, Effingham, Pooler, Rincon, and Beaufort, SC.
If you would like to schedule a baby photography session in Savannah please contact us by emailing us at info@shumanphoto.com.